Why We Love 26th Street 
Welcome to 26th Street, situated in the heart of the Virginia Beach Oceanfront. This well sought-after area provides proximity to the beach as well as other coastal attractions. One of the best parts of living here is year-round access to the places most people take trips to see. Living in a vacation destination is certainly a luxury, and is made even better in a Bishard Home. 527 26th Street is currently available in this community, and its beautiful exterior and interior floor plan are sure to win you over.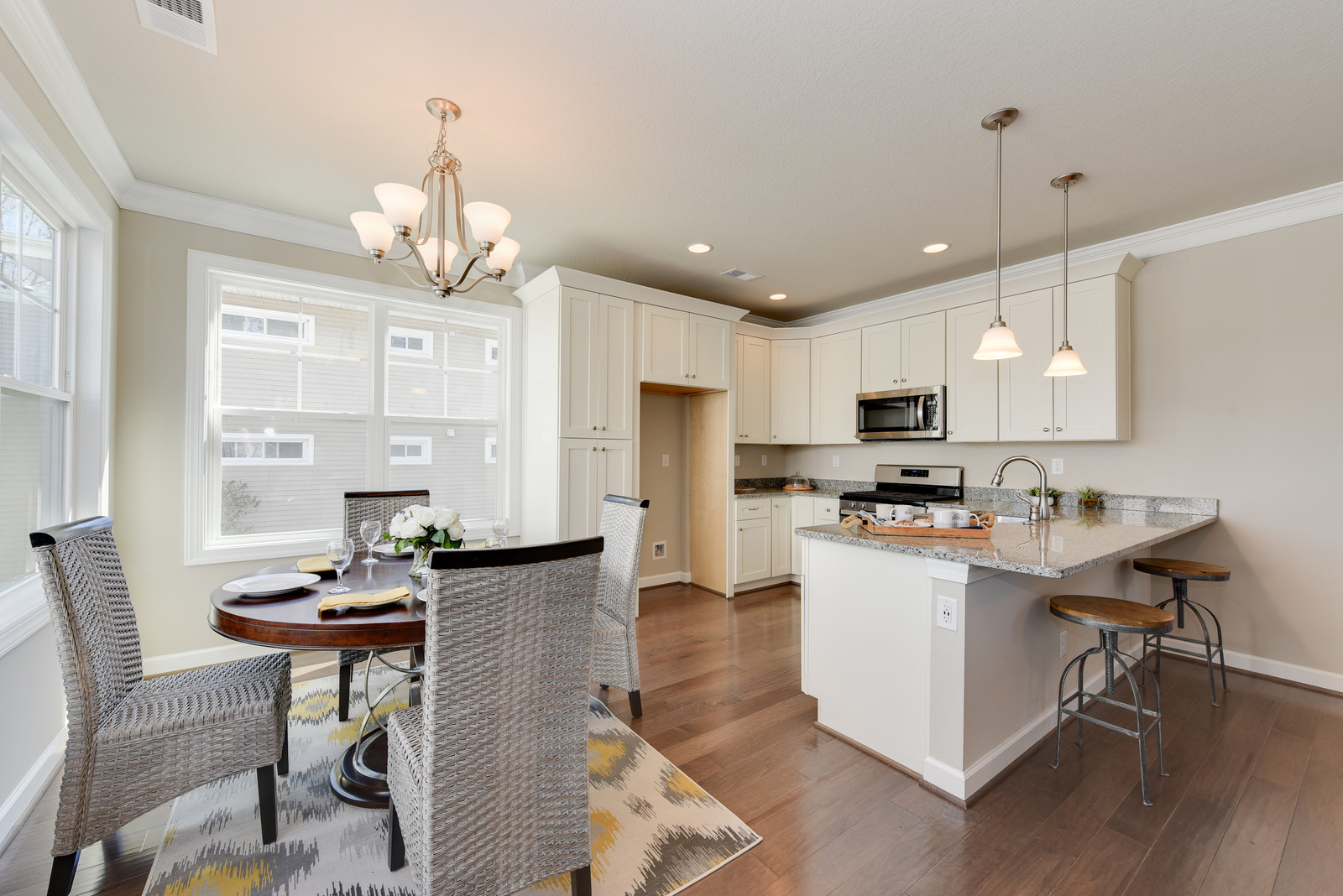 Let's Lay It Out
This single family home features The Tucker model, which incorporates 4 bedrooms and 3.5 bathrooms throughout 3 floors, with a grand total of 2,183  square feet. The first floor's open layout with an adjoining kitchen, breakfast area, and family room create the perfect space for hosting a range of activities for all occasions. 
The second floor includes a gorgeous master bedroom and master bathroom – with walk-in closet space and double sinks – as well as two additional bedrooms that share a Jack-and-Jill bathroom, which creates personal space for each room. Perhaps the best part of this floor is the laundry room, which is conveniently located alongside the main bedrooms which eliminates the need to go up and down several flights of steps to do laundry. 
The third floor's bedroom and media room create extra space for whatever your ideas may be. Whether it's a play room, a game room, an office or a guest room, this floor is flexible to fit your needs. Additionally, the back deck and porches on the first and second floors provide the opportunity to enjoy the outdoors from the comfort of your own home. 
The Area
As previously mentioned, this 26th Street Home is located in an ideal spot, with its quick access to the beach and beyond. Some key points to note include delicious restaurant options, from casual to fine dining. Zeke's and Pelon's Baja Grill offer fresh food options with an eclectic atmosphere. Waterman's and Il Giardino offer a tasteful atmosphere with wonderful seafood options. 
Along with the stunning beach, other outdoor attractions include multiple parks along the Oceanfront, such as the Naval Aviation Monument Park, the Fishing Pier, and Neptune's Park.
Equally fun and engaging activities are available for all ages. Jungle Golf, iFly, and the Atlantic Fun Park are all great options that kids are bound to enjoy, while a range of museums, bars, and pubs are great options for adults. Beachside Social offers spaces to play shuffleboard, bocce, and board games with simultaneous food and drink offerings. 
26th Street is zoned for an excellent school district as well, including W. T. Cooke Elementary, Virginia Beach Middle, and First Colonial High School. 
With several options for outdoor and indoor entertainment, nourishment, learning and exploring, 26th Street certainly has a lot of exciting attributes to offer. 
Interested? We would love to chat with you about any questions you may have. Our contact info, as well as more detailed, community-specific information can be found on our website at www.bishardhomes.com.